---
CAIRNS FM 89.1 INTERNATIONAL WOMENS DAY 2023
Written by Joel Devereux on February 15, 2023
Cairns FM 89.1 is proud to support International Women's Day by giving its airwaves to its female presenters on March 8th 2023. The station will be rebranded as "Women of Cairns" for the day to showcase the talent and voices of women in Cairns. In addition, Cairns FM 89.1 is committed to making a difference in the community by donating money to St Margaret's Young Women's Shelter, whose aim it is to Support Young Women who are homeless or at risk of homelessness, to work towards stability in their living arrangements. Tune in from 6:00am on March 8th 2023 to hear from inspiring women in radio and support a great cause.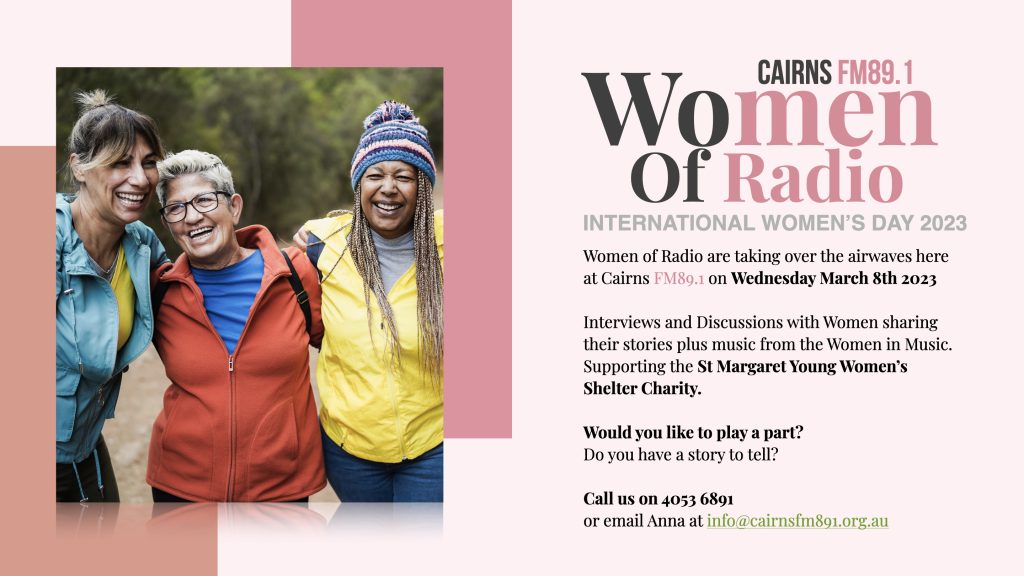 Would you like to play a part?
Do you have a story to tell?
Call us on (07) 4053 6891
or email Anna at info@cairnsfm891.org.au
---