---
Grass Is Greener Returns in 2022
Written by Joel Devereux on August 16, 2022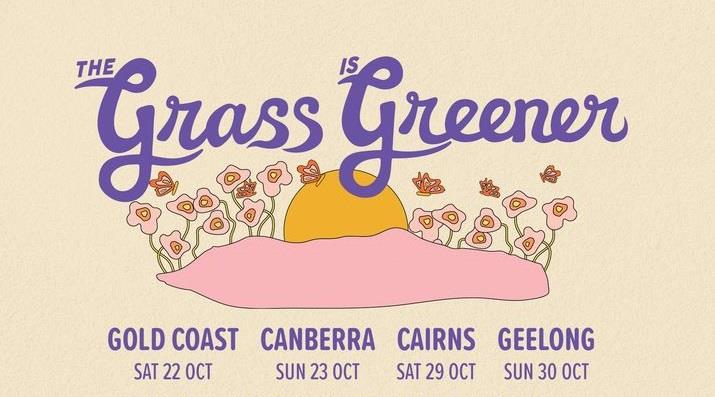 Regional Queensland music festival The Grass Is Greener is expanding in 2022, with the event to build on its bases in Cairns and Gold Coast with trips to Canberra and Geelong confirmed.
And the good news doesn't end there with the 2022 line-up to be headlined by American rappers Ty Dolla $ign ('Or Nah', 'Swalla' and 'OTW') and YG ('Big Bank', 'Go Loko').
Ty Dolla has five Grammy nominations and has collaborated with the likes of Megan The Stallion, Skrillex and Tyler, the Creator. While BET Award winner YG returns to Australia for the first time since 2018.
View this post on Instagram
Electronic US producer-artist ZHU will also be headed to The Grass Is Greener, the 'Faded' star to be joined by Australian EDM heavyweights PNAU (who created a whole new fan base last year with their remix of Elton John-Dua Lipa's 'Cold Heart').
Australian rockers Sticky Fingers continue their reemergence this year (following the release of their newest studio album 'Lekker Boy') with confirmation they'll play The Grass Is Greener as will local drill-rap group ONEFOUR.
Other additions to the line-up include Boo Seeka, Side Piece, Alok, Mashd N Kutcher, Maya Jane Coles and a stack more.
The Grass Is Greener 2022 Line-up
Alok
Aluna
Boo Seeka
Brux
Crush3ed
Little Fritter
Jordan Burns (live)
Market Memories
Mashd N Kutcher
Maya Jane Coles
Mikalah Watego
Mood Swing & Chevy Bass
ONEFOUR
Piero Pirupa
PNAU
Sidepiece
Sticky Fingers
TDJ
Ty Dolla $ign
VNSSA
Wongo
YG
Zero
ZHU (DJ set)
---