---
Media Release: Yellow Crazy Ants
Written by Joel Devereux on August 16, 2022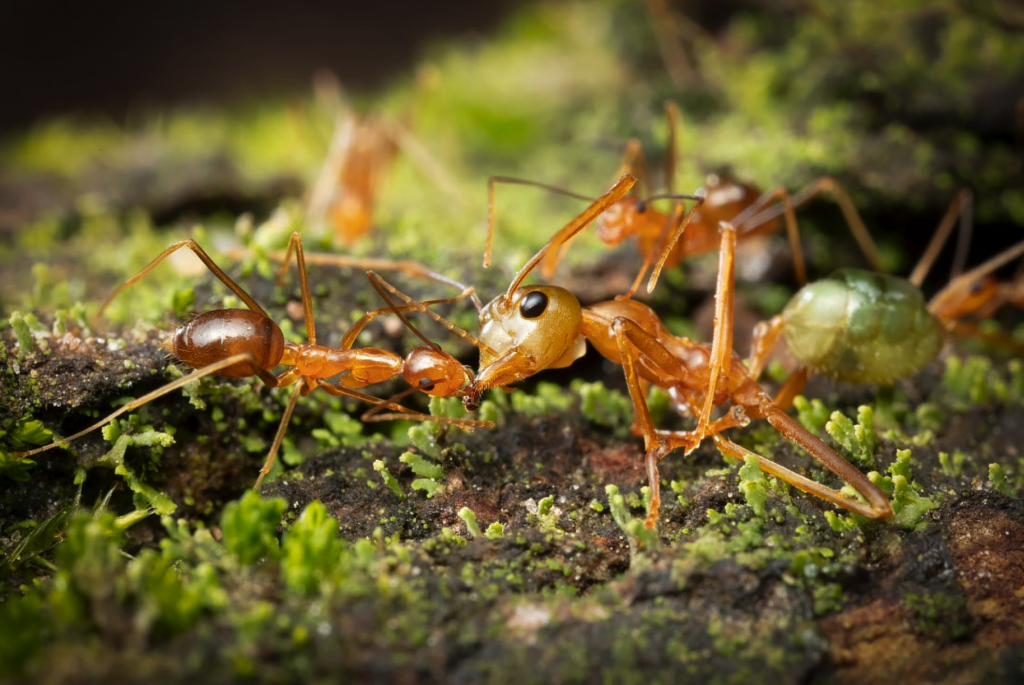 MEDIA RELEASE FROM WET TROPICS MANAGEMENT AUTHORITY
A new infestation of yellow crazy ants has been detected by the Wet Tropics Management Authority near Gordonvale.
Officers from the Authority detected the infestation in rugged country within the Wet Tropics World Heritage Area while they were carrying out routine surveillance last month as part of the Yellow Crazy Ant Eradication Program. Yellow crazy ants are considered to be one of the world's top 100 worst invasive species and have been present in Far North Queensland for over a decade, but the persistent efforts of the Authority's Eradication Program have seen widespread infestation contained in recent years.
The Authority's Executive Director Scott Buchanan said: "This infestation is a significant size and if it remained undetected it had the potential to do a lot of damage to the World Heritage Area. "This discovery is an important reminder that while we have made great progress towards reaching our goal of eradication in the region, ongoing surveillance is vital to protect not only the Wet Tropics World Heritage Area but also our local communities and industry," Mr Buchanan said. The Authority is currently completing delimitation of the infestation and expects to begin treatment by the end of the year.
The Authority's Eradication Program Senior Technical Officer, Gareth Humphreys said: "Survey results so far indicate the infestation size to be approximately 77ha and based on the size and location of the infestation, it appears to be linked to the known infestations close by." The first of five treatment rounds on this new site will begin in December 2022 and the Authority is confident this infestation will respond to treatment as have the other areas in similar terrain and vegetation. Mr Humphreys said: "The infestation is in some pretty rough country that has very limited access." "We've been working with local residents to gain access via their properties, and we are grateful for the support and assistance that local residents have provided. "Treatment and ongoing surveillance to ensure the ants have been completely eradicated takes several years to complete.
If you think you may have seen yellow crazy ants, please contact the Authority on 4241 0525 or yca@wtma.qld.gov.au for a free property inspection.
Media enquiries:
Wet Tropics Management Authority Media and Communications Team
Aaron Smith | Senior Media and Communications Officer
Mobile: 0439362790 | Aaron.Smith@wtma.qld.gov.au
---