---
Huge Cairns Festival Main Stage Lineup
Written by Joel Devereux on August 19, 2022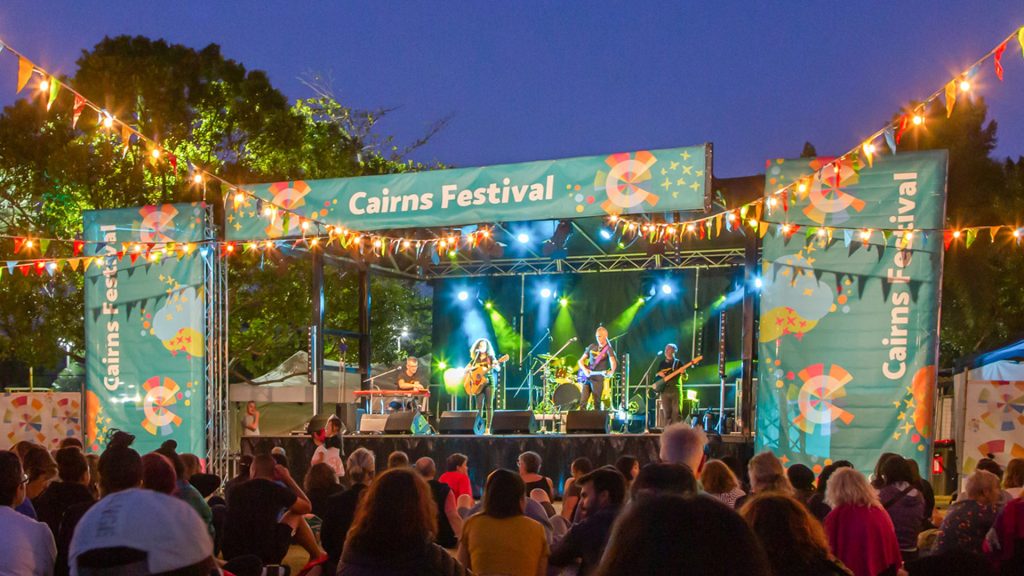 The Cairns Esplanade Main Stage will fulfil your festival fantasy by showcasing some of our best local and visiting acts before and after the Grand Parade and Firework Spectacular on Saturday 27 of August.
Cairns Festival Main Stage Lineup:
1.00PM – 1.30PM – Robert Cini
1.45PM – 2.15PM – Yazmindi & Band
2.30PM – 3.00PM – Zaynab & Band
3.30PM – 4.15PM – 19-Twenty
4.45PM – 5.30PM – R.3.B
5.30PM – 7.45PM – Interval (Grand Parade & Fireworks)
7.45PM – 9.00PM – Fat Picnic
9.00PM onwards – continue the party at the Festival HQ Stage on the Court House Lawn
From 26 August to 4 September, the annual Cairns Festival will showcase local, world-class national and international music, theatre, art, film, and comedy, highlighting the rich cultural identity of this vibrant Tropical North Queensland city.

With events including awe-inspiring and fully immersive light shows, a Grand Parade and fireworks display, and a full program of ticketed and free events for the whole family, Cairns Festival is a celebration of the beauty and culture of living where the sun and sand meet the city.
Spanning 10 days and across multiple venues, Cairns Festival is the biggest arts and culture event on the Cairns calendar.
---