---
The Butterfly Effect IV 2022 Tour At The Tanks
Written by Joel Devereux on August 20, 2022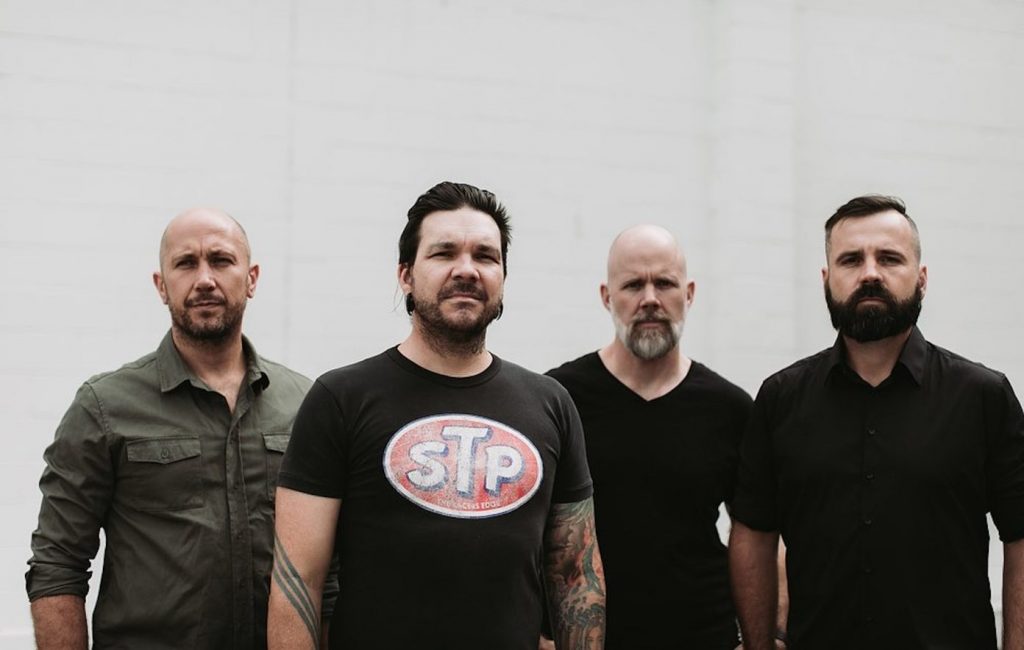 The Butterfly Effect IV 2022 Tour At The Tanks
With Special Guests Thornhill & Caligula's Horse
With a run of 2022 performances already under their belts, The Butterfly Effect's impending tour celebrating their new studio album IV will kick off in Cairns at Tanks Arts Centre on September 30, before continuing on to Townsville, Mackay, Toowoomba, Brisbane, Sydney, Hobart, Melbourne, Adelaide and Fremantle.
Symbolically and historically, the number four represents things that are solid and whole; so entirely fitting that legendary Australian rockers The Butterfly Effect have announced their fourth studio album, aptly titled: IV. Following recent singles Nil By Mouth and So Tired, it's clear that time has only strengthened the original lineup of Ben Hall, Clint Boge, Glenn Esmond and Kurt Goedhart. The band will be hitting the road to celebrate this new album with a ten-date national tour alongside fellow Aussie heavies Thornhill and Caligula's Horse.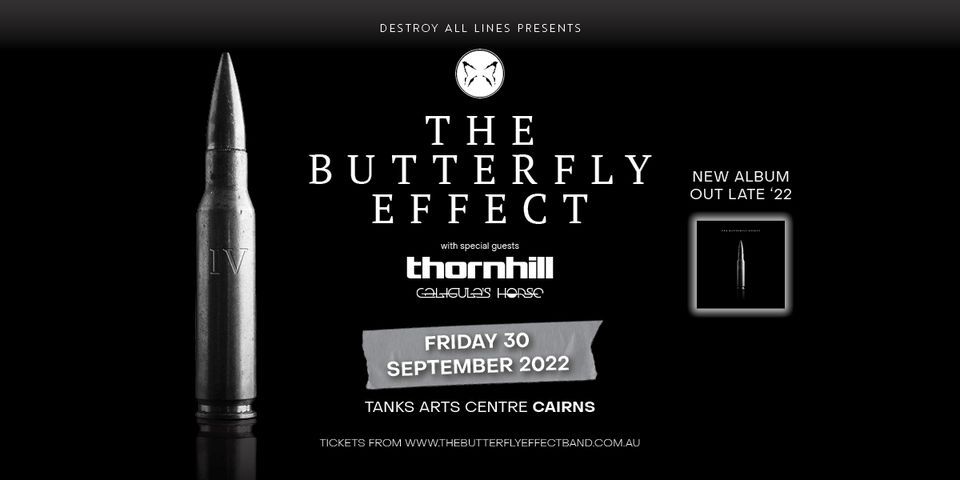 With both new songs and old favourites guaranteed to grace the setlist for The Butterfly Effect's shows, as well as the quartet's established history for swiftly selling out their tours, definitely don't delay grabbing tickets to witness the exhilarating next chapter for one of Australia's most exciting and beloved bands.
Click here to Buy Tickets From Ticketlink
---